Custom Fitting, Who really hits it too far?
In recent weeks much of the golf media has covered the beginning of a debate on equipment being the reason for the ball going too far and we're often asked when a new driver comes out how much further could they get. People often then seem surprised when we say there could be as much as 50-100 yards out there for some especially as golfers can be very happy to succumb to old wives tales and anecdotal evidence. If the focus is on the tour players , which if you conservatively say each tour has a playing pool of 1000 pro's and count the PGA tour, Korn Ferry, European, PGA of Latin America, Challenge, Asian, Japan, Sunshine, Champions, Staysure and EuroPro, who account for 0.02% of the 60 million golfers worldwide !!! the most these guys can now gain is 1-2mph ball speed (6 yards) as they're already maxed out and are willing to play a 13* driver or use a high bounce graphite shafted lob wedge if it makes the score lower. All the launch monitor and 3D systems, data tracking we can take, sheer time we can spend with the elite level players means that we can build the blueprints of their impact quite clearly and understand the biomechanics of how they interact with the club and how it feeds back to them accurately. But for average club golfer this is far far from the case for series of reasons that the OEM's are looking to get round
#1 I'm Too Inconsistent to be Fitted
The classic line that comes from a lack of understanding about shot patterns and where studies from the likes of Mark Broadie, Scott Fawcett and Trackman have changed our understanding. A straight shot for example can come from 9 variations of impact factors on a centered strike so if you just change one variable you can hit 2 shots that go in different directions. Golfers remain in their patterns generally and vary acceleration and rate of closure which are details that can be massively influenced by factors such as shaft, shaft weight, overall weight and head design. But should yo change? Click here to find out if you can benefit from upgrading
#2 I'll take a few driver's and try them out
This is really like trying to find a needle in a haystack. You may be using a 9* stiff in stock length but if it's face angle, basically the direction the shaft points back to the golfer, is 3* closed then dynamically its playing 12* loft, one companies stiff shaft is another's regular and as for stock length could be anything from 44.5" to 47". So if it does fly way high and left compared to yours we could have quite a few reasons why
To see the latest drivers on the market Click here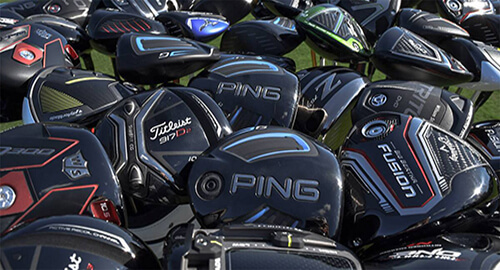 #3 The Old Wives Tales
Much of the bigger grips stop you hitting left, graphite shafts are too soft type of stuff is based on anecdotal feedback from other golfers. Even 2 golfers with similar looking moves will feel and react very differently to a given club and some concepts such as a stiffer shaft hits it straighter ignore the fact that often stiffer shafts are heavier so make the club heavier and therefore more difficult to move dynamically which can make them less accurate!
#4 Few weeks later its back to Rubbish
Much like a single lesson can be beneficial but will often only be able to deal with the symptoms ideally fitting should take more than one session, ie with driver one on range followed by an on course session. This allows us to see the external pressures that might force the bad swing to happen or how tiredness comes into the equation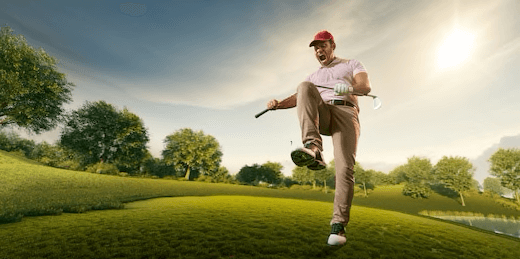 Golf equipment has made the game more straightforward and academic studies have shown very specific links to improvements at each skill level of the game (Better players consistency very little in distance, less skilled big improvements in quality of strike so then distance) but the key is spending time and being open to changes in concept and spec. Equally don't be afraid to communicate what you actually want as some of the worst fits can be when someone gets a club that produces an optimal flight or result but that the player struggles to trust or suits their game.