Wedges, Getting the Gaps Right
The modern wedge is one the most used and discarded clubs in the bag and for some the most penal with thins and fats far from an uncommon sight around a short game area. The evolution of head design has meant that rather than having the traditional pitch and sand wedge we now have gap and lob wedges in a wide variety of shapes and lofts so its seems we never having matching sets anymore. So how do we get the options down to what works ?
Distance Gapping
The first job of your wedges is hitting shorter distance full shots so you need to know the distance we are covering from below the #9 iron and what the shortest full shot will be. If a #9 iron is going less then 75 yards then its very unlikely that you'll need a lob wedge and the loft gaps between wedges can actually be fairly big rather than the usual 4* gaps. From this viewpoint as well head design is more about your quality of contact and general swing shape very like the rest of the iron set so grinds are pretty irrelevant. What we are looking for is a 12-15 yards gap between each club to make decision making more straightforward and distance's far enough apart to work with.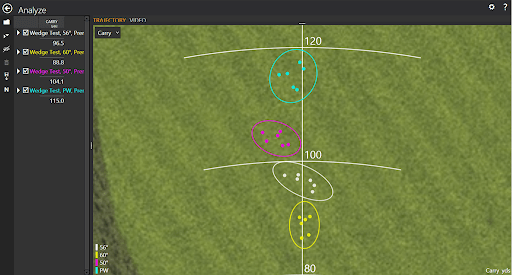 Around the Green
This is where sole shape and bounce become key as this area of the club will interact with the turf depending on your style of short game. Point's to consider being the type of lie you typically play from, the underlying turf conditions, the type and contouring of greens you'd be playing to and finally how much adjustment do you make in the setup and swing for these type of shots. Typically if you play a lot of your shots with a square blade than less shape and more bounce and/or width helps, firm turf and sloping greens less bounce and more grind heel or toe relief is needed. A study on tour did find that irrespective of number of wedges used all players had one high bounce wedge and one low bounce wedge to help deal with variety of shots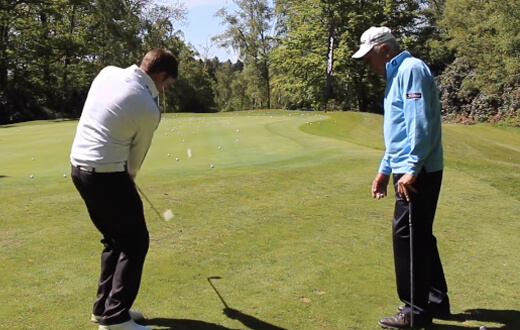 Groovy
Grooves are fairly important in your wedges as they help create the friction that gets the ball into spin mode so if your someone who's game is fairly reliant on spin then best to get a milled cast wedge where the groves will be more exact and faces last longer rather than just a forged model where they face will wear quicker. Someone like Tiger doesn't like his wedges to have that brand new spin on them so has them in rotation practicing with newest to wear them in as appose to Mcilroy who has been known to change every week. The key is the amount you play and practice with the typical golfer who plays once a week needing to change PW/GW every 18 months/2 seasons and SW/LW very year/season. To see our full range of wedges, click here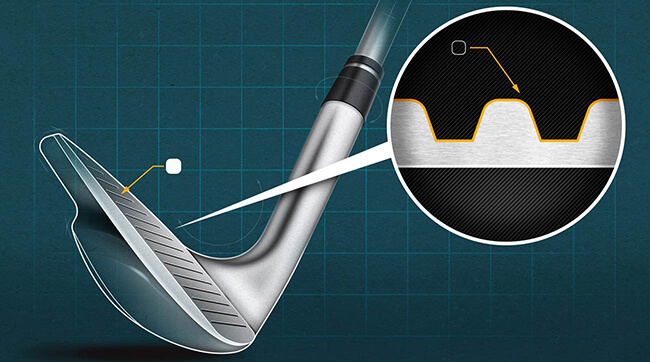 NB With all wedges as the shaft is shorter and stiffer while the swing is slower so there is less shaft bowing and change to the dynamic lie angle and with the loft increasing lie's influences on direction then the lie might need to be falter in relation to the rest of the set too